This is for those who remember the good times when United and Bally Bingo Pinballs could be played everywhere. The days for these beautiful electromechanical machines are long past maybe, but you can definitely revive playing them again. With next-best-than-the-real-thing Bingo Pinball simulations you'll hardly notice the difference...
Bingo Gameroom 4.0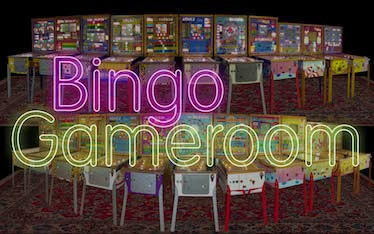 Bingo Gameroom is for Apple and Window desktop/laptop computers only. It's the only program you need to download, play and update all 80 Bingo simulations.
Not available for unknown OS
Other platforms:
Mac OSX
Windows OS
•
Some help
installing Bingo Gameroom.
•
Read Bingo Gameroom's Guide for PinballX users
Bingo Gameroom version 4.0.b32
System requirements:
Windows 10 and higher; graphics card required.
Mac OSX: all recent versions, including Monterey.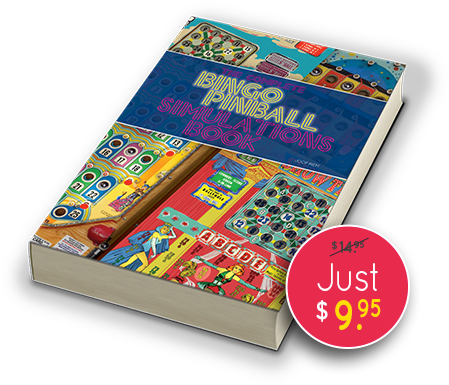 Book published! 'The Complete Bingo Pinball Simulations Book'.
Everything you want to know about Bingo Pinballs and Simulations.
Bingo simulations creator Joop Riem has published a book* covering about everything there is to know about Bingos and Bingo simulations. It contains 438 pages with lots and lots of images. It describes the rise and fall of Bingos, origin of the simulations Collection, extensive info about each of the 80 simulations, how to play particular tables, score information cards, keyboard shortcuts, links to www.bingo.cdyn.com and Internet Pinball Database, etc.
*Note: not a printed book, PDF only.
After ordering you will receive a link to download the PDF.